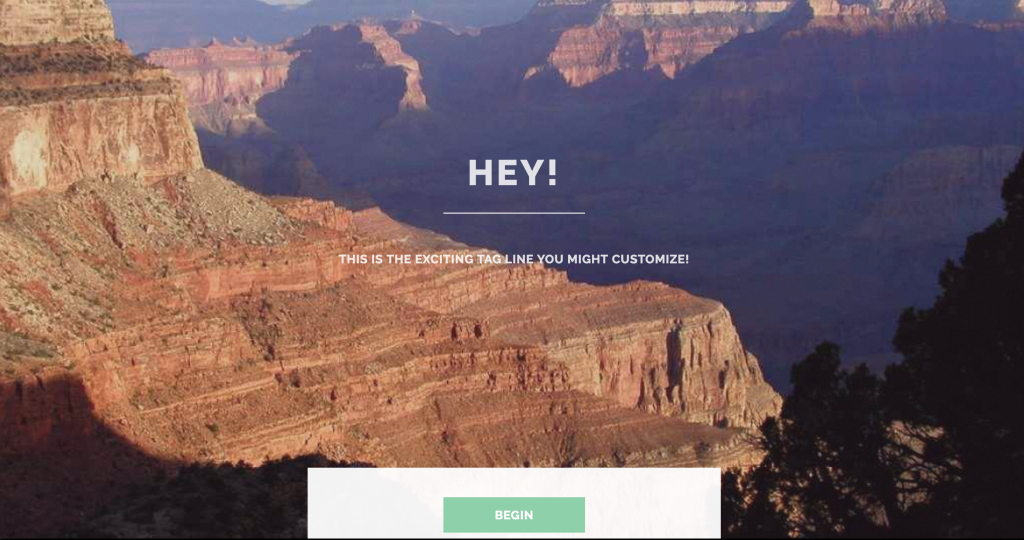 A configurable WordPress Theme version of HTML5up Highlights Theme made for the internet by @cogdog.
For simple content, this can be a one page site, but use of the WordPress more tag allows for longer content on a single page template, while what is above the tag appears on the home page of the site.
The top/splash screen is configured in the WordPress Customizer. The backdrop image is managed by the Header Background controls in the Customizer, which means you have an option of loading several images that can be set to appear at random on page load.
Subsequent sections as you scroll down (or use the automatic generated menu) are managed as separate posts. If the post has a featured image, on a wide screen the background image will change to it. As the page is scrolled farther, these images continue to change.
Posts without featured images use the default theme header image in the background.
Each front section provides bottom arrow navigation to the next section as well as an edit this link for logged in users so they can directly edit the content.
The bottom footer can be customized with a social media icon menu and a custom footer menu text.
Highlights works best for smaller amounts of content in each section, it's meant for high level summaries, and you can use hypertext links to expand to other sites. But still, some people want a lot of content in this site, so a features was added to mark the opening bits of a post to appear on the front, with a link to see expanded content in a single page
Clone it to own it!
Example Sites