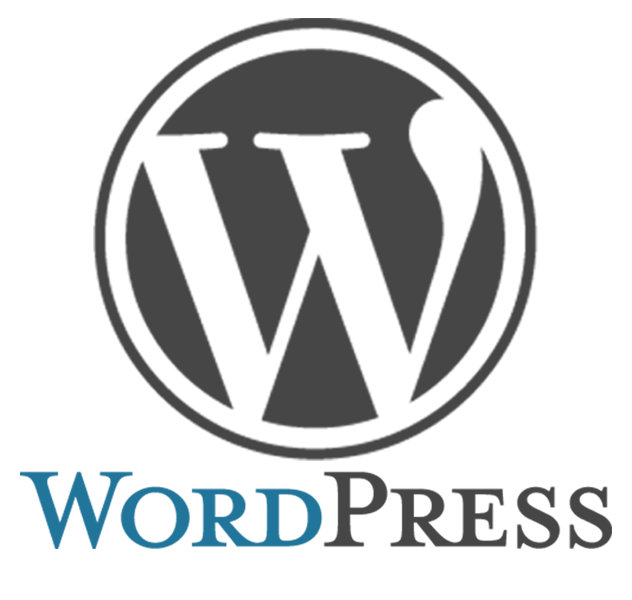 WordPress started as a blogging system, but has evolved to be used as full content management system and so much more through the thousands of plugins and widgets and themes.  OpenETC offers WordPress-powered sites with a curated collection of plugins, widgets, and themes and also allows you to create a new site from WordPress templates.
So many talented educators, designers, and technicians are willing to not only openly share their educational resources and content, but also the details of the WordPress frameworks and architectures that drive their sites.  The OpenETC makes a growing number of these frameworks and designs available to you so that you can spend less time on the technical pieces of your website and more time using it for teaching and learning.
On the page where you create a new site at OpenETC you have the opportunity to select an empty, new site or generate a site based on a template as illustrated below.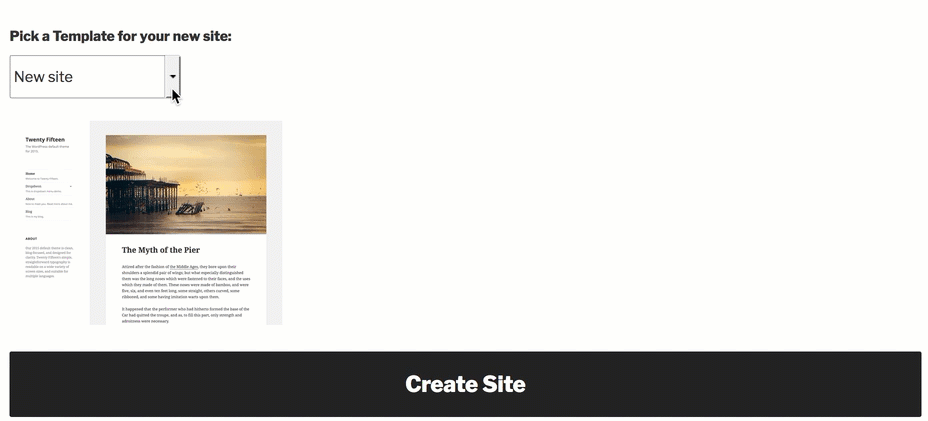 Listed below are details on the templates currently available to you when you create a WordPress site at OpenETC.

SPLOT-Writer
A SPLOT-Writer allows people to publish their writing, including media content, without needing to login or understand the backend of WordPress.
Once installed the SPLOT-Writer theme allows individuals to generate content online using an editor interface inside their browser. Writers can also add content by cutting and then pasting into the editor from word-processing software such as MS Word or Google Docs, carrying forward most structural formatting.
Because it requires no login or CMS knowledge, SPLOT-Writer is great for projects where multiple people are contributing or for classroom applications where many individuals need to publish content on the same site. It focuses on the writing rather than broader, back-end features of WordPress.
The site invisibly logs in visitors to a special account to make available advanced publication and editing tools, but those individuals will not need to navigate the WordPress dashboard or login structure. The SPLOT-Writer allows individuals to publish anonymously, or under an assumed name, or their own name, or whatever.
The SPLOT-Writer was developed by the great Alan Levine while on a fellowship at Thompson Rivers University.  You can read about the many other SPLOTs Alan has developed (many of which are available here at OpenETC) at http://splot.ca/about/.
---
This template enables collections of images (termed "collectables") where contributions can be made without any logins. This is done by using a generic author account that is silently activated. The user never sees any sign of the innards of WordPress but can create posts for each collectable.
The options allow you to create a simple Upload and go mode, but you can also require captions, a source description or a complete rich text editor, and choose a selection of licenses to apply.  You can even enable an address that allows people to publish directly to your collection by old fashioned email.
---
This template allows collections of audio and video content (termed "items") where contributions can be made without requiring logins or providing personally identifying information. This is done by using a generic author account that is silently activated. The user never sees any sign of the innards of WordPress but can create descriptions and provide more information for each media item added.
The options can allow you to offer a field for add the media by URL (For video, from YouTube or Vimeo, and for audio content from SoundCloud or any link to an mp3, ogg, or m4a sound. A site owner can also enable an upload button for sounds files in those same three formats. Other features are to provide fields for (and require or not), descriptions, a credit source name and a selection of a reuse licenses.
---
A configurable WordPress Theme version of HTML5up Highlights Theme made for the internet by @cogdog. It creates a simple, elegant calling card styled website.
---
This template offers a category-based organization structure that can help you to set up a well-organized ePortfolio.  It contains  instructions and writing prompts outlining specific sections of the ePortfolio with a clean, simple design that you can use as a springboard from which to personalize your site.