As alluded into my hello post one key way to contribute something to the OpenETC is to ask a question. Doing this is a double win– when answered, it hopefully helps you, but doing so in public helps others.
Still, I sense often there is a reluctance to ask something in public, due to that inner voice that may whisper "you are an idiot! everyone knows how to do that." That voice is a liar. And to reiterate my ability to mess up in public, when tweeted I misspelled my own blog post title.
Yet there is another wonderful aspect about asking questions in public. Educators are eager to help answer! It feels good to do. It's great medicine in anytime, but especially in pandemic times. I usually like to teach in networked spaces where my students can answer each other's questions before I can. And no, I am not trying to get out of work — it creates more of community feel when the answers come from each other.
And that's why the openETC Mattermost channels are a prime place to contribute by asking questions, answering, offering resources, encouragement, and yes, the every helpful reactionary GIF (I leave it to the reader to imagine one below). We have an ideal set up in the OpenETC "Team" for anything, the generic Town Hall channel is a good starting spot, but we have specific places to ask about Mattermost, WordPress, and the Sandstorm / Web Apps.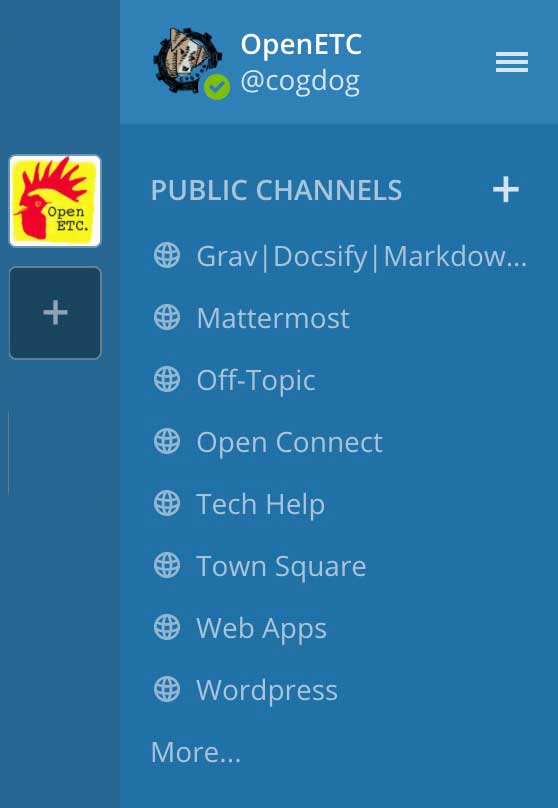 And it need not just be technical things to ask about here.
There is also a pending plan to set up something to curate "asks" and "answers", and no, it's not an FAQ. A Frequently Asked Question page always sounds ideal, but perhaps it is me, but I almost never find the Q I have much less the A.
Step into the channels and ask and answer each other. That's the smallest big way to be a part of and give back to the openETC.
---
Featured Image: From one of the Asks and Offers activities led by the community building champion Nancy White…